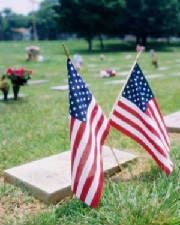 This page is dedicated to our departed Post 60 Veterans, Auxiliary, Unit 60 Members and Sons of the American Legion, Squadron 60 Members.
Dates are by Legion Year (July to June). For example, Legion Year 1999 is July 1, 1998 to June 30, 1999. Click on the links below to see the names.
Post Everlasting
Post Everlasting Process
The Post Everlasting process starts when the Veteran's family contacts the funeral home to make arrangements for the viewing, service and burial. At this time, the family tells the funeral home that the individual was a veteran. One thing to remember in this process is the funeral home is the one to set all the times and dates.
The funeral home will contact the American Legion Post Adjutant for a copy of the DD 214, if needed, and to set up any Legion Services that are desired by the family. At the family's request, the Adjutant contacts the Post Commander, Chaplain and Color Guard to coordinate the Post's involvement in the ceremonies. The funeral home also contacts the Maryland National Guard for members that are retired or otherwise due military honors.
If the Veteran's family or the family of a deceased Auxiliary or SAL member requests the use of the hall for Post funeral meals, they must contact the Post Business Manager at (301) 725-2302.
Information needed before your Veteran passes away: